Review: GIAC Foundational Cybersecurity Technologies (GFACT)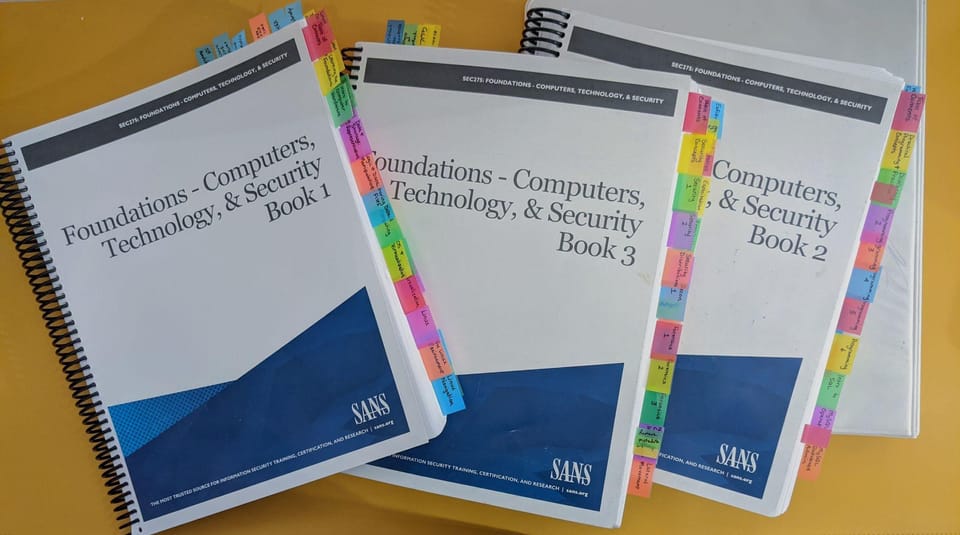 Recently, I passed the SEC275/GFACT certification which I received after competing in [Cyber FastTrack][fasttrack] and completing their SANS Foundations course. This certification is the beginning of SANS "Get Started in Cyber" courses. The other coures are SEC301/GISF and SEC401/GSEC.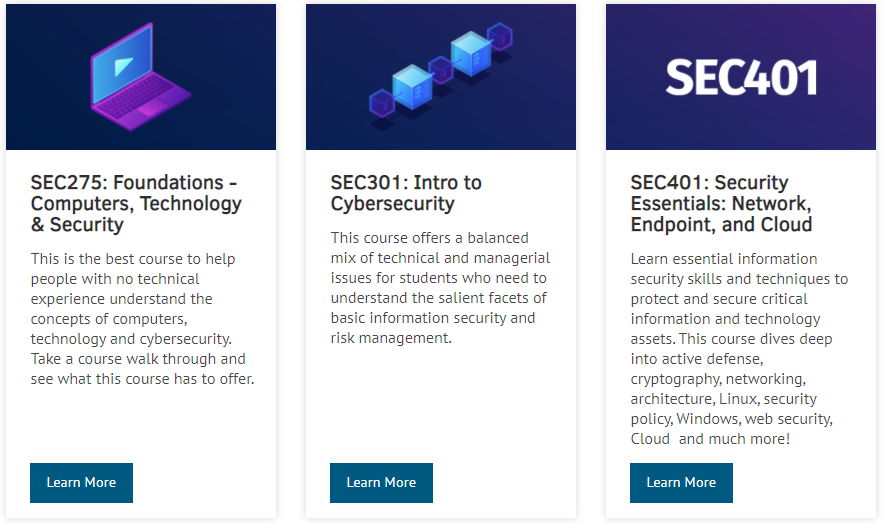 Cyber FastStart has a National Cyber Scholarship competition every year for high school and college students. Those who were in the top percentage of the competition got access to the Cyber Foundations Academy to complete the SANS Foundation course. The National Cyber Scholarhsip competition is a jeopardy style CTF covering the whole range of cyber security areas. During my last semester of my graduate degree from Champlain, I managed to score high enough to gain the training and the certification attempt.
Per the SANS site, GFACT covers the following topics:
Computer Hardware & Virtualization
Exploitation & Mitigation
Forensics & Post-Exploitation
Linux Foundations
Logic & Programming
Networking & Servers
Operating Systems, The Web, & Data Storage
Security Concepts
Windows Foundations.
This list covers the whole range of basic knowledge for security professionals. This is similar to the Comptia IT Fundamentals exam in some areas. The ITF contains more general IT topics such as troubleshooting, application usage, computing devie range where SEC275 is specifically centered around security and the application/understand of security.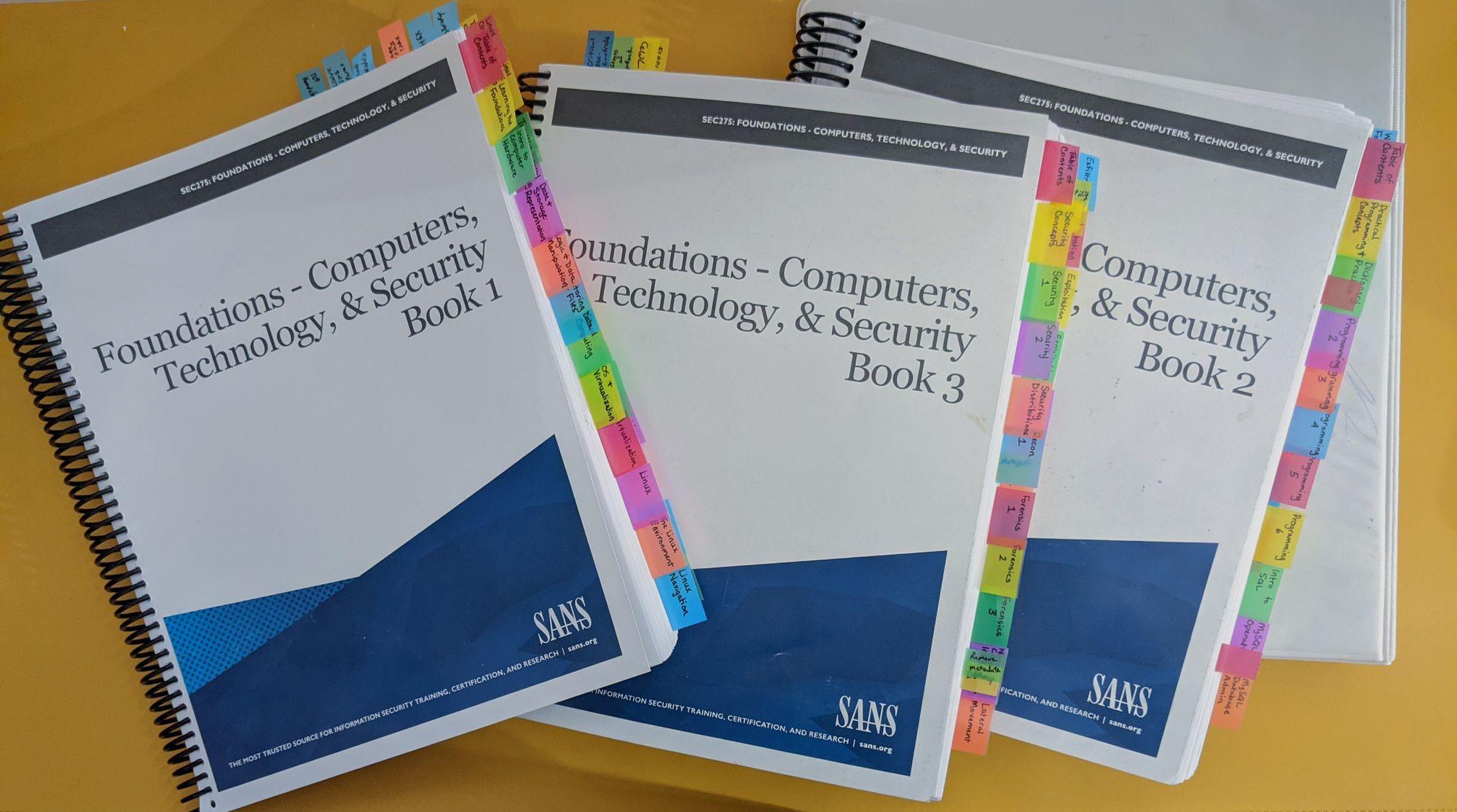 I did not create an index for the course where but it might be helpful for some people to create one before attempting the exam. You can create an index on Voltaire. I did tab out the books (highly recommended!) which helped locating information in each volume. Also, it is best to study the material and memorize majority of the information. Though I completed the exam fairly quickly and had plenty of time to look up any information in the books, I also have fair bit of knowledge in most of the areas of the books and the test was mostly review.
The question is who should take this certification? If you can get it through Cyber FastTrack and a person does not have the basic IT background, this certification does expose them to a wide range of topics.
The SANS Foundations course was not bad either; I will say there were several strange questions/answers and some information that I had to verify through previous courses/books to ensure I understand the information.
As with any course, you might always want to double check sections of course material since there could be mistakes or typos.
However, the other alternatives to this course, is of course the Comptia ITF or (even better) BHIS Antisyphton training courses:
Getting Started with Packet Decoding
SOC Core Skills
Getting Started in Security
Active Defense & Cyber Deception
Regular Expressions, Your New Lifestyle
Password Cracking 101 + 1
Each of these are Pay What You Want and if you pay at least $195, you get access to their cyber range. Each class gives you six months of the recordings and you can keep the virtual machine from the class forever.
Where ever you are in your career or even if you are just starting out, there are always ways to find training through these courses or others. You can always drop me a line from my contact information at the top of this page or join the discord server.