Conference: SANS CTI Summit 2022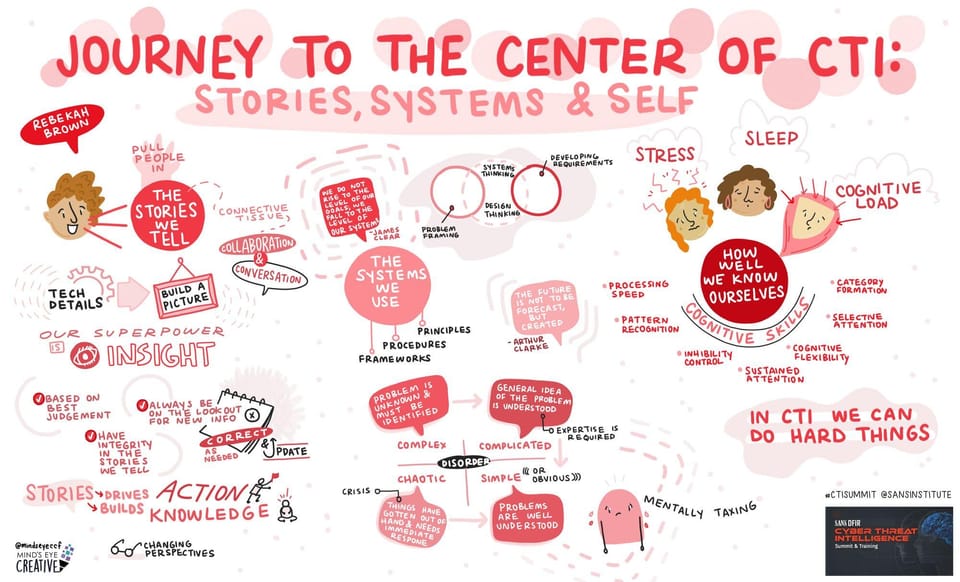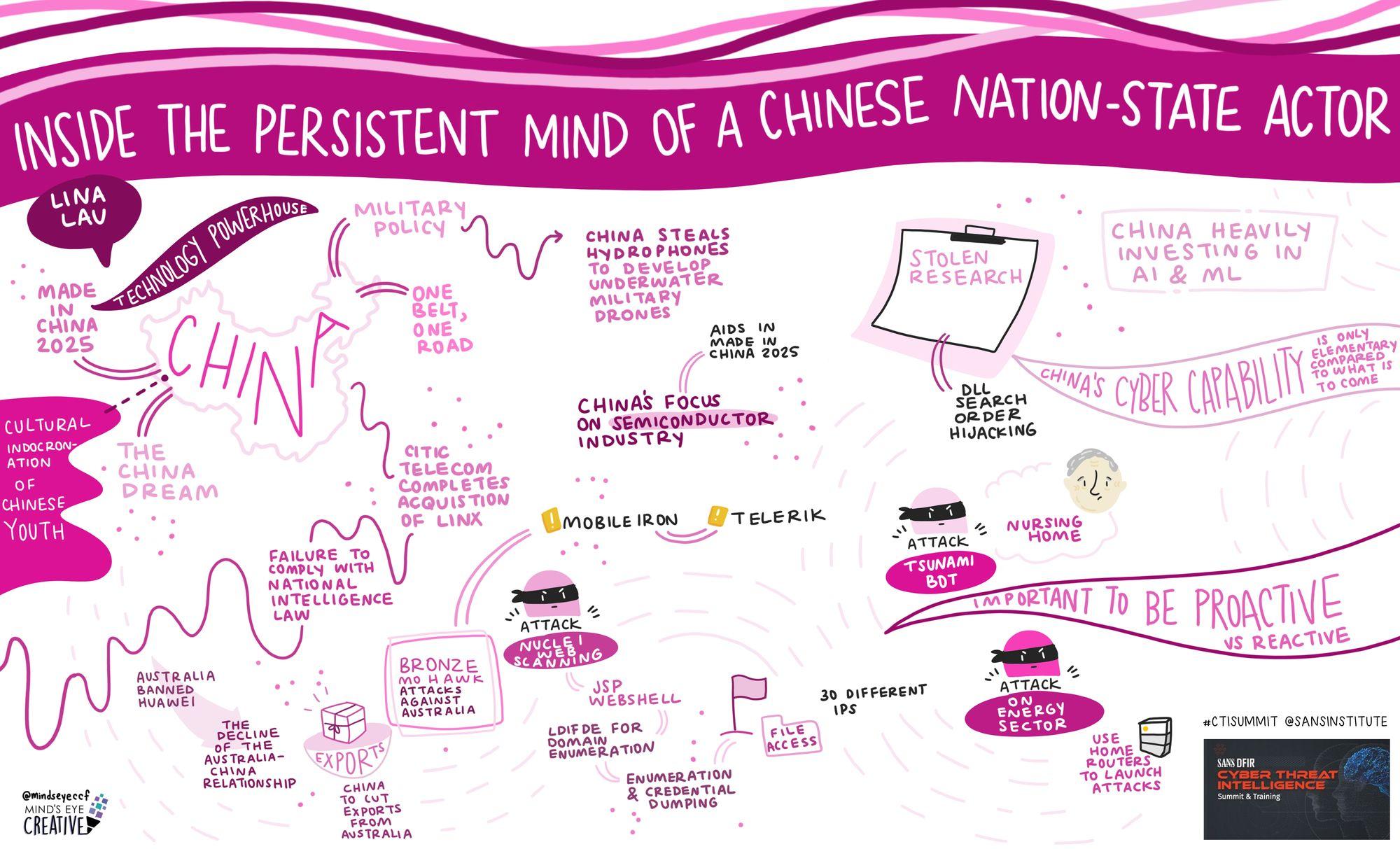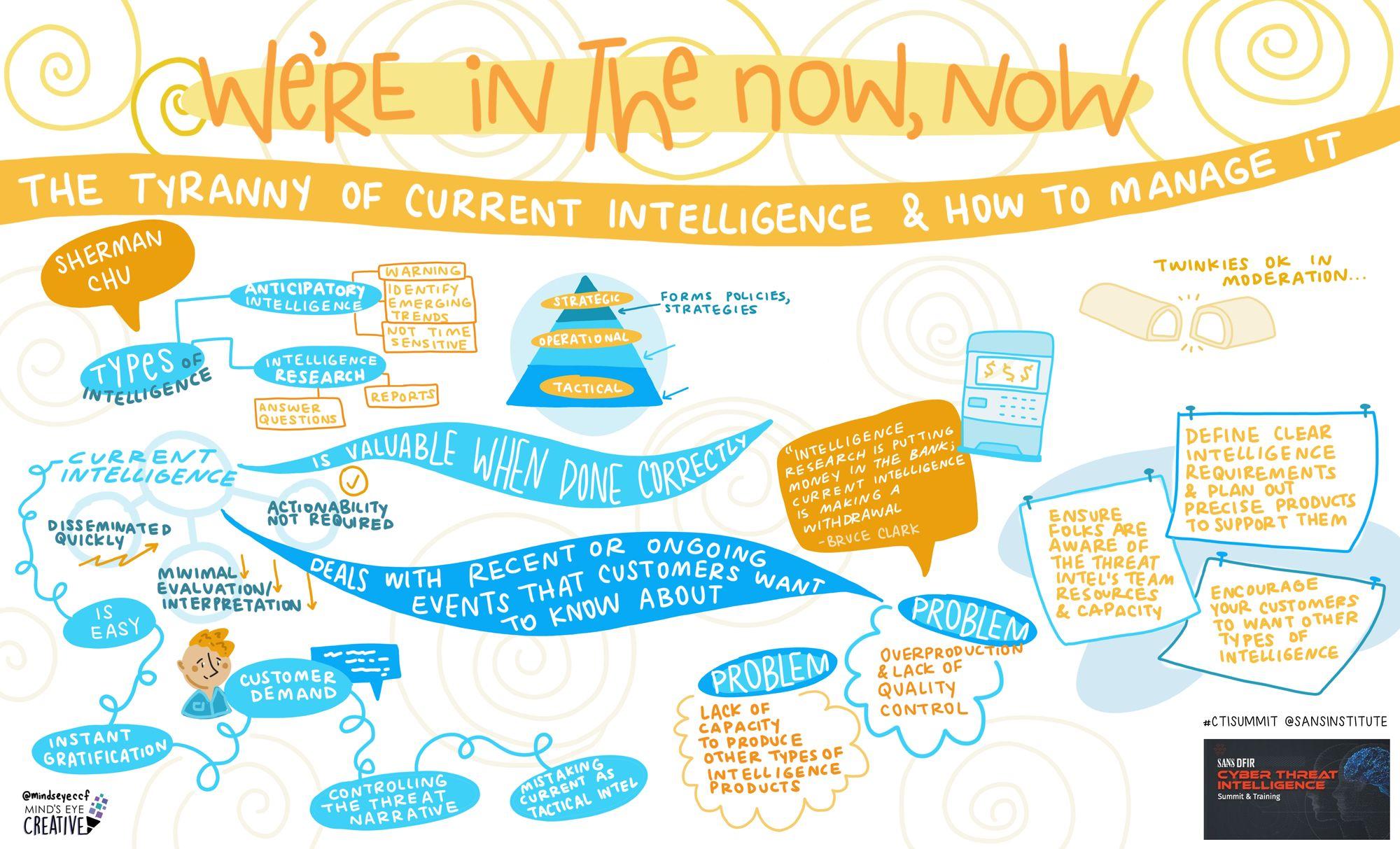 SANS CTI Summit 2022 kicked off 28-29 JAN 2022 with a range of speakers. Ashton Rodenhiser is a graphic artist who, again, does some amazon work. I have posted above all the images for the summit. Her website Mind's Eye Creative as her contact information and other works.
A Visual Summary of SANS Cyber Threat Intelligence Summit 2022 captures all the information and images from the summit.
These images give a great summary of each talk if you missed it. Check out the SANS DFIR YouTube channel in the coming days for the videos of each talk.
I do want to hightlight two people that I think were MVPs from the confernece: Lillian Teng and Samara Williams.
Lillian's talk on diversity is a must see if you want to understand how to include the ideas for everyone and know that people may have different and diverse background. Her energy and passion really shows here and expresses the person she is.
Samara's talk centered around out of the box thinking and to include all area of businesses such as Business Informaiton Security Officers (BISO), GRC, and other units. If you want to know how to get upper-level management to understand the importance of CTI, watch her talk. Samara says, "CTI and BISOs should be married and get their vows renewed every few years."
There a few hidden gems and comments from the slack in the drawings as well. Check them out!
In addition, Cassie created a start.me page which captures the links shared from the conference. You can view from the link or below.